If you're a software developer, coder, or Vue.js enthusiast looking to get the most out of your development tools in 2023 and stay ahead of the curve in your programming career, then we have some great news for you: there are plenty of events happening this year that will help take your skills to the next level.
Whether it's attending coding workshops, getting advice from industry experts, networking with peers, or learning new techniques and trends, these events are a great opportunity to enhance your knowledge and stay up to date in an ever-evolving field.
More than that, however, these events play a crucial role in building a strong developer community we can all benefit from. Whether you're an experienced coder or just starting out with Vue.js, these events have something for everyone at every level, from interactive demos to inspiring talks by industry experts.
So why not give yourself a jumpstart on success by finding out more about the top upcoming Vue.js events? We've compiled a list of events happening this year that will give you valuable insights into what's new in the world of Vue.js.
Check out our list of must-attend Vue.js events for 2023 (so far)!
Date: 25-26 January
Location: Online
Cost: Free
Vue.js Nation is the biggest and only 100% free online Vue.js conference in the world and it's just around the corner! It brings developers, CEOs, CTOs, web designers, and more together from all over the world (basically, the whole Vue community!), keeps you up to date on the framework's latest news and developments, and gives you the opportunity to engage with Vue industry leaders and framework contributors.
This year, you can expect to hear from the creator of Vue.js himself, Evan You, as well as the creator of Vuetify, John Leider, the author of the first Vue.js book and the Founder of Vue School, Alex Kyriakidis, and a long list of other industry experts, including Daniel Kelly (Lead Vue School Instructor and Vue.js Forge Master of Code) and Michael Thiessen (Mastering Nuxt 3 Instructor and Vue.js Educator), and more!
Date: 1 February
Location: Online
Cost: Free
What would a system be without Vue? Six years post-release, VueJS has accumulated powerful tools for unit and end-to-end testing and a plugin installation system. A community-driven framework, help is always just around the corner, so, tune in for Vue.js Day and get ready for some insights into Vue.js!
Go Under The Hood Of Vue 3 Reactivity with Marc Backes, explore Visual Testing with Ramona Schwering, discover TDD for Vue.js Developers with Markus Oberlehner, dig into TresJS a new declarative ThreeJS as Vue components with Alvaro Saburido, and more. There's a whole host of speakers and topics to be discussed on the day!
Date: 9 & 10 February
Location: Amsterdam, Netherlands
Cost: From €899
The world's largest in-person Vue.js Conference, Vue.js Amsterdam regularly draws more than 1,000 people from over 50 countries to listen to the Creator of Vue, Evan You's highly-anticipated, annual "State of Vunion" talk.
Alongside framework updates and releases from Vue, Vite and Nuxt Core Team Members you'll also get the lowdown on 2023's latest developments within the Vue ecosystem, as well as all the official framework updates and key releases by Core Team Members and Library Authors at Vue.js Amsterdam.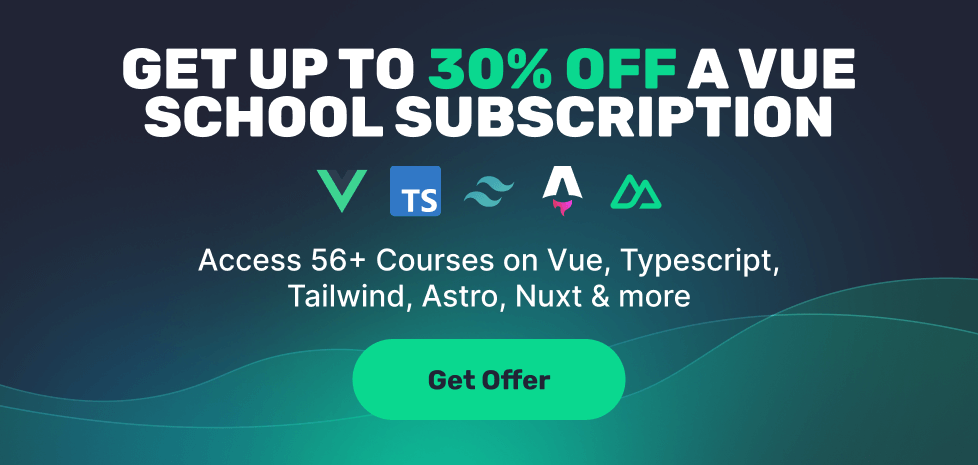 Date: 28-29 March
Location: Online
Cost: Free for junior-mid devs & £99 for experienced devs
The Vue.js Global Summit is an online conference for developers and software engineers about latest trends in Vue.js. With over 20 speakers lined up, you can expect more than 24 hours of tech talks on everything from the latest major updates to testing, error checking, usability and more!
Get to grips with topics covering how to choose an E2E Testing Solution, Vue Test Utils for component testing, how to build advanced components in Vue 3 using $attrs, custom JSX transforms that leverage Vue's runtime features, how to prevent cross-site scripting (XSS) and cross-site request forgery (CSRF) and a whole lot more, including an introduction to Vite and how to migrate from Nuxt 2 to Nuxt 3!
Date: 12-15 May
Location: London, UK & Online
Cost: From £420
Get ready to code, create and communicate! In line with the expansion of the Vue ecosystem, Vue.js London has grown from a local Meetup of developers to a global conference over the past few years. Going online for the first time with 35 speakers and 10 Workshops, the event will welcome 300 people in-person and 10,000 people remotely.
Vue.js Live promises to take you on a journey with fellow Vue developers as you connect with a global network of experts and explore the framework in more detail. This year, you can expect the authors and core teams of Vue.js, Nuxt, Pinia, and Vue Storefront. Plus get to explore new tech and best practices with expert trainers during 10 free (remote) & pro workshops around the main event days.
Date: 24-26 May
Location: New Orleans, USA
Cost: From $895
Enjoy full-day, hands-on training to level up your Vue skills and hear from the likes of Evan You doing a deep dive into Reactivity, Adam Jahr speaking on getting started with Vue, Jessica Sachs on Testing Vue 3 with Cypress, Daniel Roe giving you the low down on Nuxt 3 - Inside and Out, and Alex Kyriakidis unpacking State Management in Vue.js with Pinia.
Focused and well-curated, Vueconf US promises practical sessions and hands-on workshops with industry leaders and Vue core team members designed to help you learn new practices and techniques and improve my skills immediately. Avoid technical debt, become more efficient, and stay ahead of the competition!
Improve your Vue.js skills
Because the front end is always changing, it's important to stay up to date with the latest developments and learn what's possible and current in the ecosystem.
Get to meet, greet and speak with creators, maintainers, and industry experts at Vue.js events like these, and do just that! Level up as a Vue developer and get ready to learn how to design better processes to build, debug and deploy faster than ever! Most importantly, you're guaranteed to make connections that'll last a lifetime.
So what are you waiting for? Have you checked your calendar and booked your seats yet?
P.S. We know there are a whole lot more Vue.js events still in planning for later in the year, so let us know when dates and speakers have been confirmed! Drop us an email and we'll update our list.